This past Fall I got no wife points. Literally. Zilch. I was gone all the time, busy, and stressed out to the max. I think Kelly cleaned the house and made dinner more than I did. An epic failure I was! But no more of that old self, I say! It's a new year, and it brought with it a better stronger braver Tiahna that wont be scared off by long to do lists and jumps at the chance to gain her domestic points back, (that strangely so many women fought to relinquish. What?) Give them to me, I say!
I've gone back to my old leaf...or something? And I have made dinner and cleaned the house almost every day since moving here. Granted, it helps that school gets out at 2:30 and Kelly doesn't get home till about 6. And it helps that I don't have tons of other homework on top of lesson planning, and it helps that today is a snow day. Teachers get snow days too! So there it is. I am sitting on a couch in my clean apartment listening to the hum of the dishwasher, and watching the snow fall, feeling pretty great about myself. The End.
Now as promised, I will do a show and tell of Christmas break, as it is next on the chronological list of things I haven't shared yet. And actually, I don't have many pictures of what we did, other than on our anniversary getaway, so most of these are from that.
On the other days of Christmas break (after Whit's wedding and before our anniversary), we saw Les Miserables (decent, not great, and needs a clear play to edit out the master of the house scene), enjoyed all the snow that began to fall on Christmas morning, read a lot of good books while relaxing by the Christmas tree, played Pandemic, (love it!), and had a beautiful stress free time.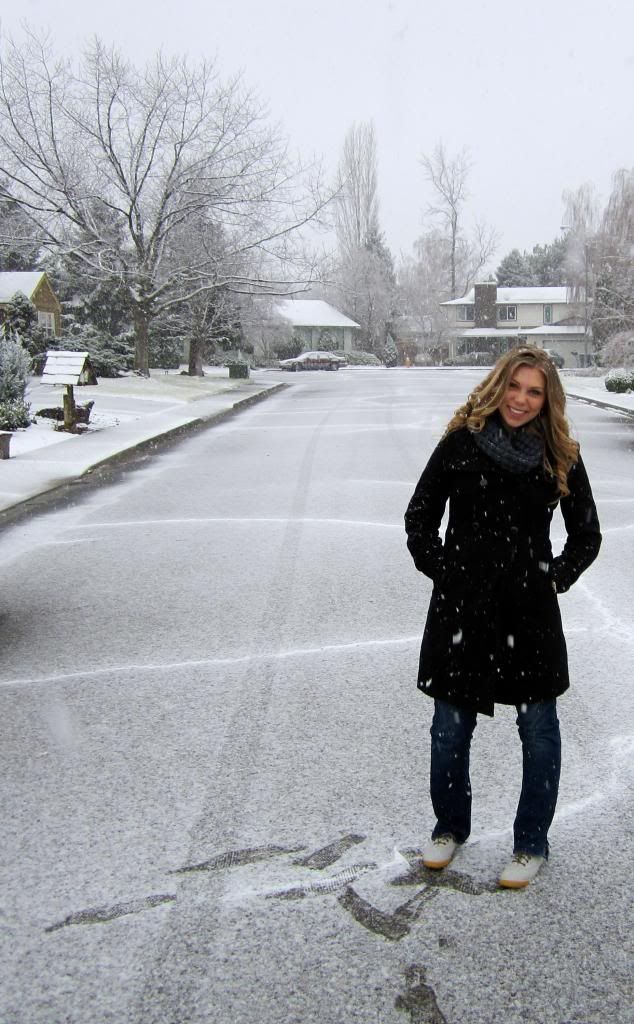 The day after Christmas Kelly took me to a cabin in Leavenworth. It was the neighbor to the cabin that we spent our honeymoon at. Kelly loved it there so much he wanted to go back. It was so quaint and beautiful and buried in snow.